Combining Traditional Clay Modeling with 3D Digital Solutions to Create an Ergonomic 3D Scanner Handle
Mimmo Lagonigro, an EinScan expert in 3D scanning and printing, reverse engineering and design, took on the challenge of Einstar handle design campaign that launched by SHINING 3D. He used his expertise and advanced 3D digital technology to develop a solution that exceeded expectations, a powerful, ergonomic handle with a perfect design.
Start Designing with Clay
Mimmo's design process started with creating a 2D sketch, then he 3D printed a model of the Einstar 3D scanner, using this model to customize the clay model of the handle. Clay is very malleable. This property allows designers to create complex designs. In addition, clay feels good to the touch, which is especially important when designing an ergonomic handle. By sculpting the handle in clay, designers can test its ergonomics and adjust it as needed to ensure it is comfortable and easy to use.
2D sketch of Einstar and handle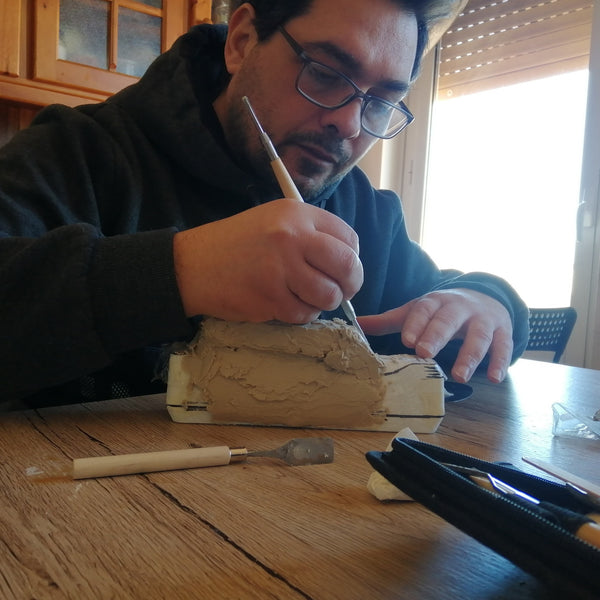 Mimmo is working on the clay handle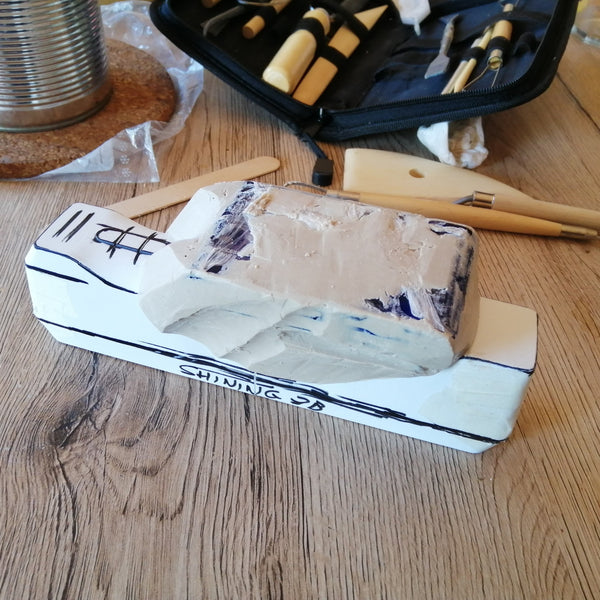 The clay handle as a design reference
3D Scanning: Capturing Accurate Representation of the Design
Mimmo conducted various ergonomic and grip tests to see how the handle would fit around the Einstar 3D scanner. After making adjustments to the clay model, he marked certain parts and used the SHINING 3D Einscan H hybrid light source 3D scanner to capture the model of Einstar and the clay handle. EinScan H is a 3D scanner that combines white LED light and infrared light. Its scanning accuracy of up to 0.05mm and fast scanning speed enable Mimmo to obtain accurate model data in a short time.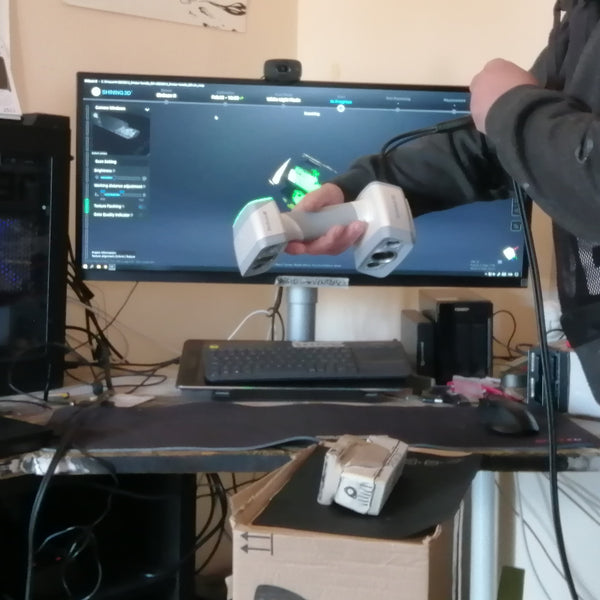 Mimmo is scanning the 3D printed Einstar model with the clay handle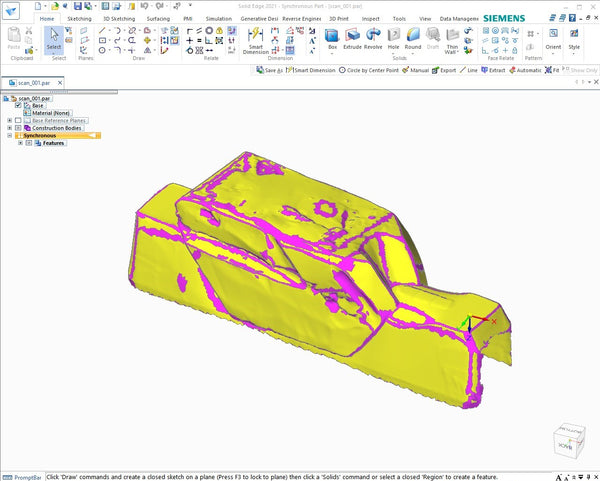 Designing in Solid Edge based on the 3D scanning
Mimmo's use of 3D scanning technology is critical for him to have an accurate representation of the Einstar and the clay handle, which he could then use as a reference when detail designing.
3D Modeling: Reverse-Engineering the Reference Surface
It is worth mentioning that if you own an EinScan H, you do not need to purchase Solid Edge software separately. Using Solid Edge software, Mimmo reverse-engineered the reference surface.  Even if the results of the first design and 3D printing were less than satisfactory, the 3D model allowed greater design flexibility, enabling Mimmo to quickly create and test multiple iterations of the design, which is faster and more economical than traditional prototyping methods.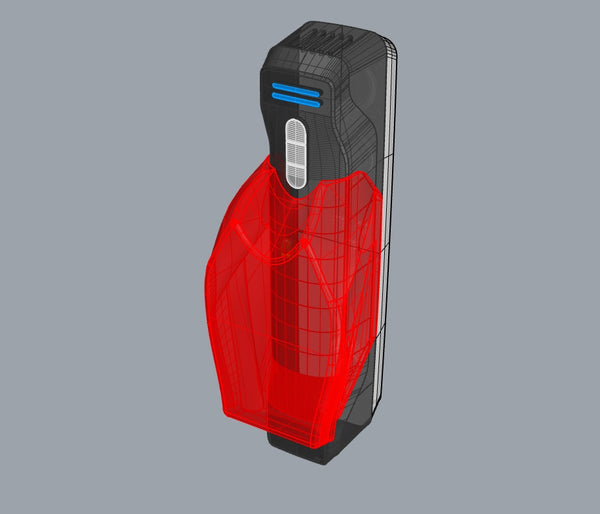 Design 1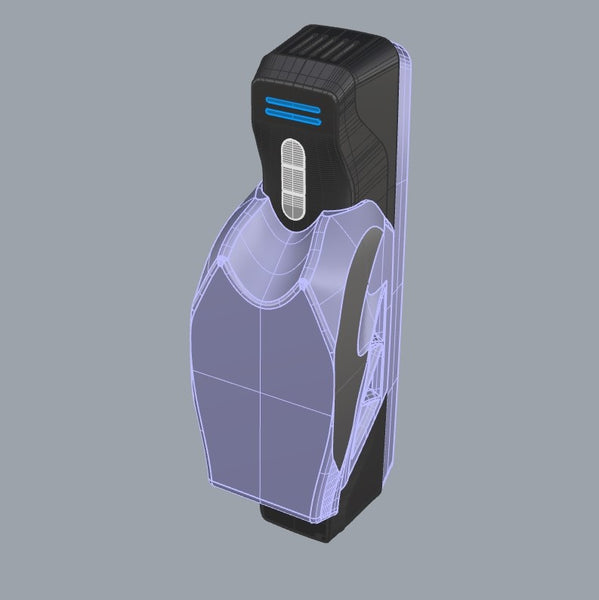 Design 2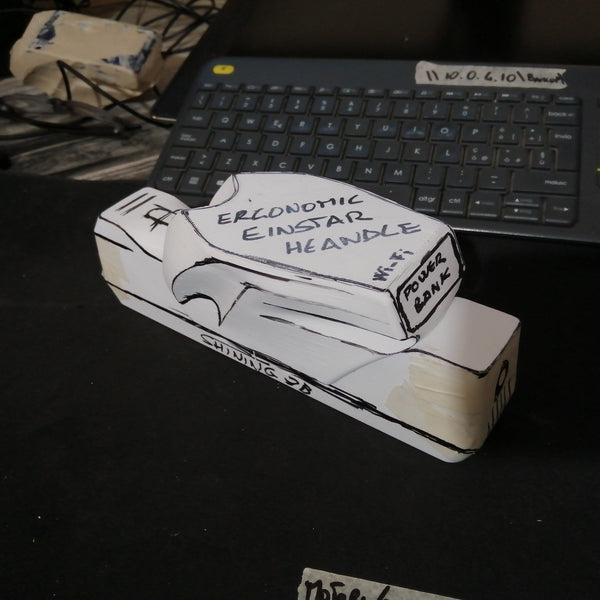 Mimmo adds some new ideas to the original design
Iterative Design: Flexibility and Quick Prototyping
For example, he added writings to the handle of the scanner and imagined future upgrades, such as a power bank and a wireless module. These features were not part of the initial 2D sketches, but they were easily incorporated into the design thanks to the flexibility of 3D modeling software.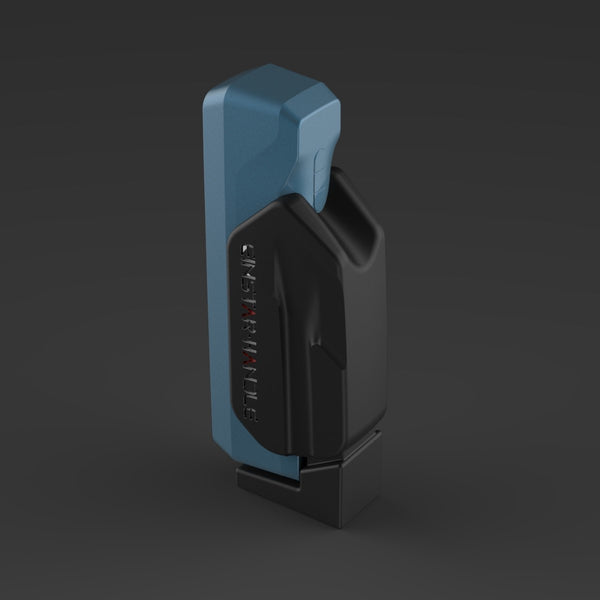 Final handle design
3D Printed Ergonomic Handle for Einstar
The final solution was printed using 3D printing technology and was ergonomically designed to fit snugly around the Einstar, providing a secure and comfortable grip for the user. Mimmo made the side walls by offsetting the original surfaces of the 3D scanner by 6mm, and it's possible to make the project leaner and more adherent to the 3D scanner.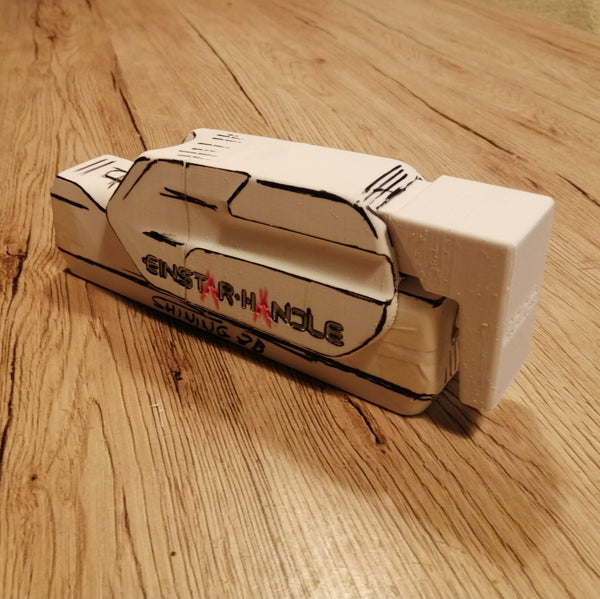 Final 3D printed product-with power bank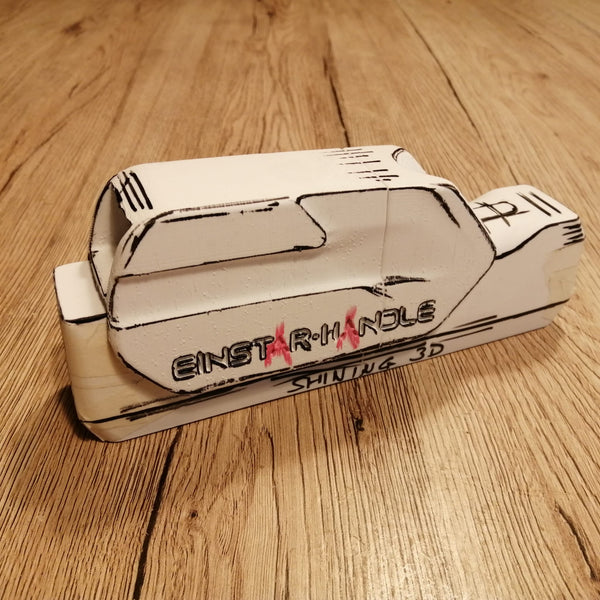 Final 3D printed product-without power bank
Overall, Mimmo's design of the ergonomic handle for Einstar is a great example of the benefits of 3D scanning in product design and development. By using 3D scanning and printing technology, Mimmo was able to create a better final product that is ergonomic, functional, and provides the best possible user experience.